You may be wondering what exactly business messaging is about, whether it is something new and what advantage it can bring to your business. One thing we know for sure: mobile communication and connectivity have been changing the way businesses communicate with their audiences.
Apps have been around for more than a decade! ?
Although their growth rate has started to decrease, there is one special app category that is on the meteoric rise: messaging apps. In 2016, 1.58 billion people have used at least one messaging app to communicate with each other. By 2021, it's predicted that the global user base will grow to 2.48 billion. At the same time, the time users spend on messaging apps grew by 394%!
Messaging is a powerful marketing tool
Most businesses are still trying to cross the finishing line of "digital transformation". They've only just implemented digital marketing techniques and mobile-friendly websites; they create relevant and helpful content and work toward compliance with the GDPR.
But consumers are constantly evolving. Quite fast. Marketers who want to reach them must find them to their channels of choice and deliver their messages in a way consumers are familiar with and trust.
This is why business messaging is a powerful tool for every marketer who wants to create a successful marketing strategy.
Messaging, of course, is not solely about sending a one-way promotional message – there is a number of different ways to utilize mobile channels to communicate and engage with your audiences. How? Well, it's a lot like email! Only, messaging is more direct, interactive and effective.
The fact that chat apps have turned out to be the norm for day-to-day communication with family and friends might make you think that SMS is dead.
This couldn't be further from the truth. According to an OpenMarket research, texting is Millennials' favorite for business communication. This is no surprise.
SMS is time conscious, brief, and to-the-point. The unheard-of open rate of 98% and the fact that text messages are read 90 seconds after being sent make SMS one of the most important mobile marketing channels today.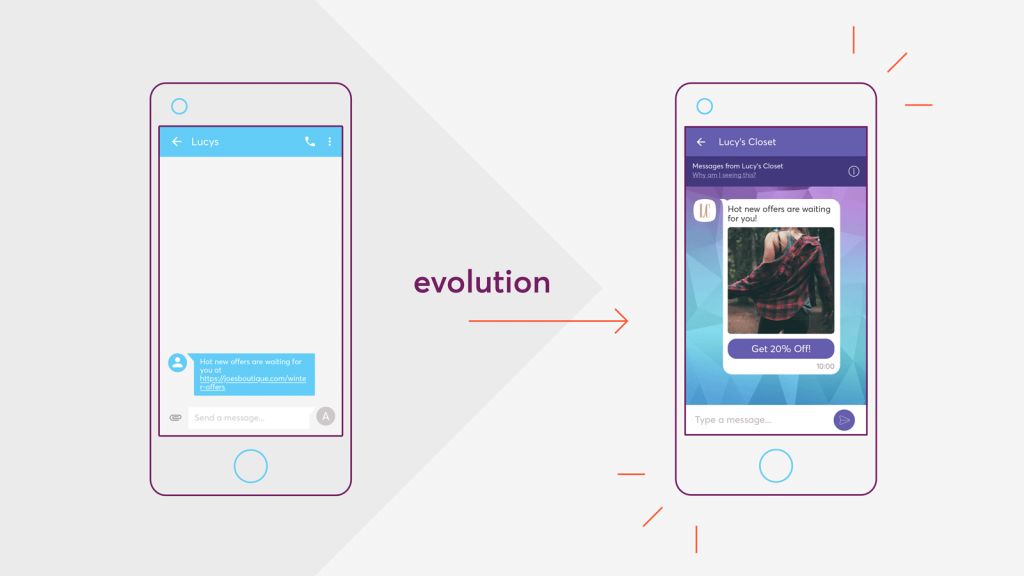 Undoubtedly, the explosion of messaging apps has opened up a whole new world of possibilities for businesses. The top four messaging apps (Viber, Messenger, WhatsApp, and WeChat) today have more active users than Facebook, Twitter, and Instagram altogether!
With a chat app like Viber, for business messaging, you can go beyond the 160 characters limit and combine text with rich content like images, videos, and hyperlinks – all designed for mobile marketing specifically.
The importance of business messaging
We are quite familiar with messaging and we often take it for granted. If you take a more thorough look, though, you'll realize the enormous potential it holds for businesses. Business messaging is growing and takes a really important place next to marketing. It' s human-oriented, it's interactive, it's efficient.
If you are looking for a way to communicate with your customers effectively, improve their experience and grow revenue then look no further. Business messaging is indeed the future of digital marketing.