October has been recognized worldwide as the month of awareness and education on internet safety. For Apifon, this month means much more than just an annual reminder; it represents our commitment to security education. Throughout this month, we strengthen our employees' protection against potential threats by conducting a series of training sessions for all staff members.

Each week is dedicated to a different theme related to cybersecurity, including:

• Understanding and recognizing phishing attacks
• Safe internet browsing and avoiding free Wi-Fi connections
• Dealing with malware effectively
• Secure usage of social media platforms
At Apifon we work daily to improve our processes, offering services that guarantee the highest level of safety and protection. 

How enhanced security is implemented into the Apifon platform: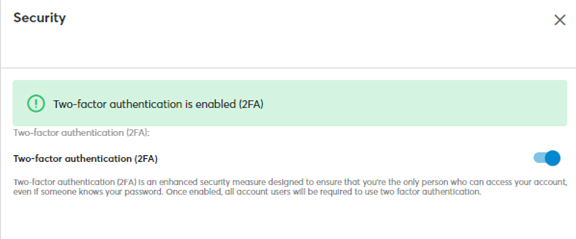 • Password Renewal: All access passwords for the Apifon platform have a maximum usage period of 90 days. After this period, the system enforces mandatory password renewal to allow access to the account.
• Two-Factor Authentication (2FA): Through the implementation of two-factor authentication, we ensure that all account users receive a one-time password (OTP) every time they log in to the platform.
• Role-Based Access: With the ability to create unique users with defined roles and granular access privileges within the platform.
Discover more tips to maintain and enhance the security of your Apifon account through the Knowledge Base section, under "Security Tips."